New steps in design and development
Both the design of the game and the development of the container are still progressing! Because of the modularity of the setup the building process is continuing fast, even while the design isn't crystallized yet. Figuring out how to best design this new type of game takes some trying out in drawings and modelling, but as time progresses everything starts to become clearer.
The three roles will have their own space, puzzles and challenges, but need to communicate and time their actions together to complete their goals. The actions and elements they can interact with are the focus points right now.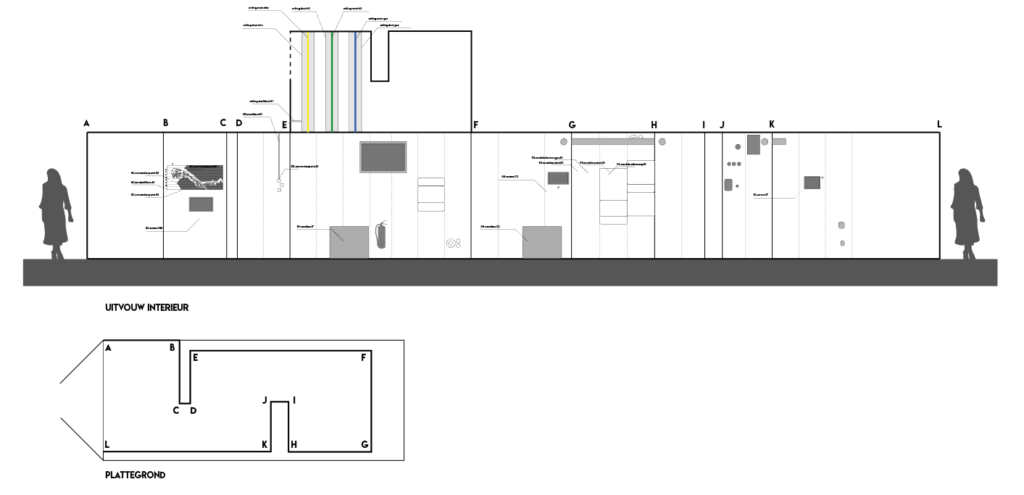 The development of the container starts to focus on decor and scenery. The modular panels have all been painted to look like metal, and props are added to increase the industrial look. Next to that, the back-end of the container is progressing with elements like speakers for sound, piping for ventilation and a server to run all elements.